THE FUN GALLERY

The Fun Gallery holds an important place in aerosol art history. It was instrumental in reintroducing the underground art form into the mainstream artworld in the early 1980s. The gallery was founded in 1981 by underground film star Patti Astor and Bill Stelling. Located in Manhattan's East Village, the Fun Gallery featured the works of many the era's most influential artists.


---

It showcased the works of artists such as Jean Michelle Basquiat, LEE Quinones, Keith Haring, DONDI White, SHARP, Kenny Sharif, FUTURA 2000, A ONE, FAB 5 FREDDY and REVOLT.

The gallery provided many artists with their first one man shows and introduced many others to the established art world for the first time. The Gallery's cutting edge reputation attracted New York's hippest and coolest. In 1983 Citibank art advisor Jeffery Deitch stated in People Magazine that the Fun Gallery was "One of the hottest galleries in the city".

The gallery was also well received with in the aerosol art itself. Its down to earth atmosphere facilitated the growth and development of the artist's work without compromise of their street credibility.

Patti Astor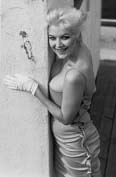 As an actress Patti Astor starred in over a dozen low-budget features and one of her best roles was as Virginia the roving reporter in the legendary hip-hop epic WILD STYLE. Her films are in the permanent collections of the Museum of Modern Art, Whitney Museum and Rock and Roll Hall of Fame.

Since moving to Hollywood she has acted in, wrote and produced "GET TUX'D" with Ice-T in one of his first movie roles and the crowd pleaser "Assault of The Killer Bimbos" awarded by People Magazine "Trash Pick of The Week."

Patti Astor currently resides in California where she is working on a book about the Fun Gallery titled "FUN Gallery... The True Story".

Patti Astor interview

Reproduction in whole or in part without permission is prohibited.
Copyright © 2003 @149st. All rights reserved.
---
<

| Home | Artists | Crews | History | Links | E mail |